Childrens
Imagination Library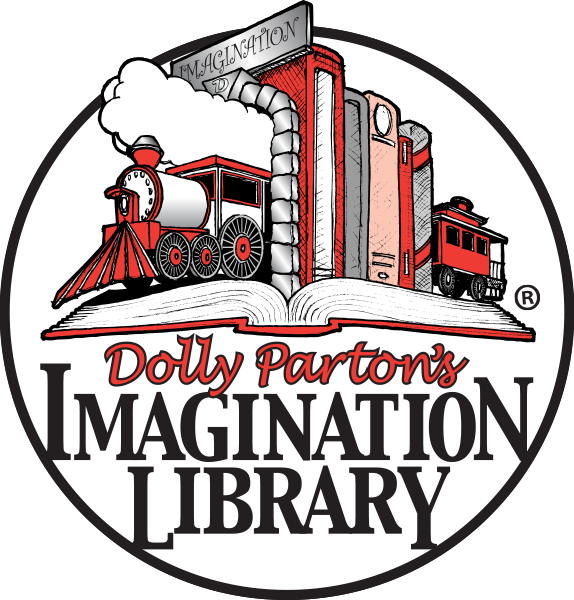 A FREE book mailed to your child every month!
Dolly Parton's Imagination Library is available in Garrard County! Thanks to a partnership with Garrard Arts Council, we are proud to offer Dolly Parton's Imagination Library to children under the age of five in Garrard County. The program mails an age-appropriate book monthly to enrolled children.
How Does it Work?
Families who live in Garrard County can sign up their children, from newborn to age 5, online or in person at the library. Dolly Parton's Imagination Library will send each enrolled child a new book every month. You will begin to receive books eight to ten weeks after you register.
The books are absolutely free to you and yours to keep. There is no cost or obligation to your family.
You can register your child for the free program online by following the link below.
---
Story Time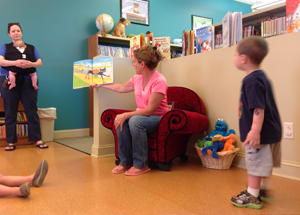 Story Time is a fun, interactive way to teach your children language and literacy skills and prepare them for success in school. Story Time helps children develop the skills they need to become successful readers and lifelong library users. At Story Time, children will get to listen to a variety of stories as well as participate in music, rhymes and craft projects.
Story Time is held on Wednesdays at 10:00 am. Children ages 18 months to 5 years are invited to Story Time with a parent or caregiver.
Story Time will be cancelled when Garrard County Schools are closed for inclement weather.
---
School Visits
We are happy to invite students to visit the library. Your visit can include a reading session as well as a tour of the building. In addition to having a great selection of juvenile books, the library was an important part of Lancaster's history. Call us at 859-792-3424 or email us at garrardlibrary@gmail.com for more information.
---
Link to KYVL
---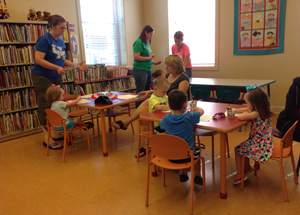 Summer Reading
Each year, the library hosts our Summer Reading program. Summer Reading is designed to help your children defeat the "summer slump" and maintain valuable reading skills over the summer. We make reading fun by offering exciting programs and incentives for completing reading goals. Check back here in the summer for a complete list of Summer Reading events.